We put the best of you and your highlights in front of college recruiters & coaches.




Why Choose Jimi White Productions?

We are all about marketing your athlete. Our attention to detail and thoroughness in our pre-production consultation and project development assures our clients that their athlete's DVD will stand out from other DVD's produced by other production companies. We spend as much time as possible discussing and designing your production as we do editing and producing your DVD. Our attention to detail and production design allows us to make every athlete's video unique.

We have had contact with hundreds of college coaches and know exactly what they are looking for. Our quick turnaround time on all productions and the ability to speak directly to the main producer gives our clients the edge they need for the exposure they deserve. Any company can throw together a video. We guarantee your experience with our company will be rewarding and professional, from your initial contact with us to the delivery of the best College Recruiting DVD in the nation, as well as giving your athlete the best chance of receiving a college scholarship. We love what we do!





We also produce End of the Season Team highlight videos!

click here

to learn more.




We Offer Both Basic Recruiting Package Pricing and
Additional Package Options To Fit Your Budget And Meet Your Production Needs




Specializing in the Design and Production of Affordable College Recruiting Highlight DVD's


Professional Athletic College Recruiting Videos for all Sports


Free Consultation and Guidance to Lower your Costs


Online video uploading and web hosting for emailing your video to college coaches
(See Bottom of this Page)


Incorporate your recruiting video, stats, photos, bio, and other information


Unique Ideas, Concepts, and Content Other Companies Don't Offer!


Helping High School Athlete's Nationwide get National College Exposure


Select your own music for your recruiting DVD from our royalty free music library at no charge



High Quality Productions with Competitive Pricing


Quick Turn Around on all Productions


Optional DVD Authoring / DVD Menus for Selective Viewing


Individual Athlete spotlighting, and individual play titling


Each Production Professionally Packaged / Case and DVD Artwork Design


Each Production Includes Player Profile Information / Stats / Contact Info


We Work Directly with You and Your Athlete throughout each Phase of the Production Process


Email updates throughout the production process


Quick Response Time to All Phone and Email Inquiries


Please Read the Details of our Production Process below and Call us for a Free Consultation at 815-509-9348 or
email us



"I'm beginning my twelfth year in the scouting and recruiting industry and have seen hundreds of college recrating tapes and DVDs, maybe thousands. I have never seen a better DVD than what Jimi produces; combining visual quality, content and menu options.

He puts together an excellent tool for the best presentation of a student athlete.First impressions are paramount to college consideration.

Jimi's product will give the best first impression possible,in my opinion."

Frank Goodwin

Goodwin-Future Collegiate Athletes

www.futurecollegiateathletes.com

262-327-7482

More Testimonials





Why Leave Your Chances Of An Athletic College Scholarship In The Hands Of Your Local Video Production Company?


Many of our satisfied clients have chose Jimi White Productions after they originally went to their local video production company. These clients have expressed their frustration with their local video production company because of the lack of professionalism, lack of overall quality, lack of communication and that videos weren't provided in a timely fashion.



Specializing in the Design and Production of:
College Recruiting Highlight DVD Packages
College Exposure For All Highschool Athletes
Player Profile DVDs For All Highschool Sports
Complete Highlight Assembly and Video Editing
Colleges across the nation are always looking for talented high school athletes to become a part of their athletic programs. Many times, colleges offer partial or full scholarships to athletes who meet their criteria.
Unless you are located in a large city with it's own university, or a phenomenal all-state or all nation athlete i.e. Lebron James, or are a state championship contender, your athlete's exposure is limited to your local area. Many times parents will take it upon themselves to gain exposure for their high school athlete by either sending a written resume to the colleges, or putting together a video of their own to showcase their athlete. The problem with this is that parents are not video producers and are very limited on their video production abilities. Parents also have limited knowledge on what the colleges are looking for as far as video footage, submittal procedures, and other important information. Parents of athletes submit thousands of written resumes and videos each year with very limited results.
Jimi White Productions combines the written resume and the athletic video into a professional, high quality college recruiting video to showcase your athlete's abilities, skills, and statistics for the college coaches. We also provide important information on what content to include, submission guidelines, and other marketing techniques to get your high school athlete the exposure they deserve so the college coaches will look at your athlete.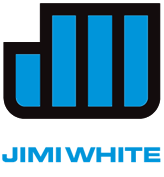 When do you start the college recruiting video exposure process?
Talented high school athletes should start the college exposure process no later than the end of their junior year. Many athletes that we have produced college recruiting videos for, have started the exposure process at this time. Some of our college recruiting videos have been submitted in annual segments, showing the athlete's abilities over a one or two year period. This also allows you to furnish the colleges with game and tournament schedules of your athlete in case a college scout may be interested in attending.
Why use Jimi White Productions instead of making your own video?
Thousands of coaches receive videos everyday from parents of athletes. Your production must stand out from the start or the chances of a coach viewing your video are very slim. We start with a professionally packaged production with impressive artwork on the DVD cover.
Your production will standout from the start by the way it is packaged and received. Your athlete's name, sport, and photo are inserted into the DVD case, along with our video production logo, showing the coach that this is a professionally produced video production.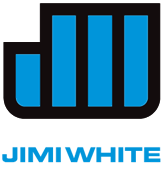 We produce a professional, polished, short, but effective sports video production showing proper fundamentals of your athlete, game footage, graphics, impressive sports animations, music, titles, (just like the major networks) statistics, attributes, scholastic and athletic achievements. The combination of the above items shows the college coaches the commitment on your end to showcase your athlete's abilities.
We have invested tens of thousands of dollars in numerous computer editing equipment, software, graphics, and animation packages to produce our college recruiting videos. The price of the software and equipment, learning curve of these software packages and the initial investment you would need to produce a quality video is another good reason to hand over your college recruiting video to us.
We provide information on when you should consider starting the exposure process, what length your video should be, important information on how submitting your video and get it into the right hands, suggestions on content, structure, insight on what the college recruiters are looking for and other marketing ideas for your athlete.
We furnish you with an athlete information template, specifically designed for the sport your athlete participates, in which we ask for important information (statistics and attributes), which we include in the actual video. We suggest you enclose the complete written resume along with our video production. We can even design a professional written resume to submit with the video production as well.
We specialize in producing college recruiting videos for high school athletes nationwide. We provide you with information on what type of video footage is needed, how to obtain game footage, or ideas and proper video shooting techniques to make sure the game footage you shoot meets the needs of our high standards. Learn from a video production expert, shoot like an expert, and submit your game films and highlights across the country to us to be used in the athlete's resume video along with other important information we ask you to submit, including a scripted athlete introduction that can be shot by you for us to use in the production as well. As soon as you ship the footage and other information and we receive it, we contact you personally to thoroughly go over the entire project, your needs, and your expectations.
We are also able to arrange for local videotographers in your area to come on-site and videotape your personal introduction, game footage or fundamental skills and then submit their footage to us to be used in your college recruiting video. We can take care of everything for you. Or we can direct you to provide us with the above information to cut down cost.
We will provide you with a professionally written script for your player introduction, that introduces your athlete to the coaches. Each script is customized and personalized for you and your sport.
If we are in your area, you can have us come on-site to film your athlete's on camera introduction, different games, fundamentals and skills with high-resolution video cameras to maintain quality throughout the production.
We provide you with information on what type of video footage is needed, ideas and proper video shooting techniques to make sure the footage meets the needs of our high standards. Learn from a video production expert, shoot like an expert, and submit your game films and highlights to us to be used in the resume video. Or you can have us come on-site to film your athlete's on camera introduction, different games, fundamentals and skills with high-resolution video cameras to maintain quality throughout the production.
We provide one on one discussion throughout the entire production process. We also provide email updates to our customers to keep you informed of exactly where we are in the production process. Every video is personalized for your athlete. We provide a preview of all productions where you can view the production, and let us know if there are any corrections necessary. This is a one-time revision process.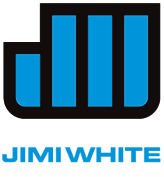 Customized DVD Menus and DVD Authoring


We also can provide DVD Menus for your college recruiting video. This allows you to divide your college recruiting video into different segments and then allows the college coaches to choose either to play the entire college recruiting video, or choose only certain segments of the production to go back and review. If you have a multi-sport athlete, we can divide the DVD in both sports and let the college coaches navigate the DVD content as they choose.


Where do I send the College recruiting video once it is finished?


Jim White productions will also direct you on how to obtain the information for the different College Divisions, colleges within each division, school addresses, phone numbers, coach's names, coach's emails. ect. This important guidance saves time and gets the production into the hands of the right person

Checking back with our clients and monitoring their recruiting progress after the production has been completed.


Jim White Productions doesn't just produce your DVD and then forget about you. We constantly are checking back in with our clients and see how the DVD has helped them in their pursuit of getting a college scholarship and what their recruiting status is. That's because our number one goal is to help an athlete achieve their dreams of playing college sports. That's our number one priority. We are different because we care about the athlete's recruiting progress after the sale and the results of our efforts, not just making money. Our passion for what we do is what makes us so successful and unique.

Here is an update from a recent client:

Andrew, how are things going with the recruiting process. I was just checking in with you.

Jimi, things are going pretty well. I've gotten some letters and coaches interested by sending out my DVDs. They all love my highlight DVD so I can't thank you enough. I'm going to be very busy this summer with these college camp combines that they are inviting me to. I also got premiered on a football recruiting website for Maryland and on rivals (mdhigh.com) If you go to recent stories you'll see a story about Andrew Brickey. I will keep you updated on everything. Again, thank you very much.
This is a small initial investment compared to the huge return of a college scholarship.


Each video production is customized for your athlete and pricing will be determined accordingly. After our initial discussion, we email or fax you a proposal, which you can sign and return to us to get the production started.

Jimi White Video Productions can give your athlete the best chance of exposure at the college level and the possibility of a scholarship. We have assisted numerous high school athletes in obtaining college scholarships. Call us today to discuss your high school athlete's College recruiting video.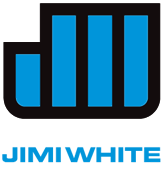 On-Line Player Profile Link For College Coaches


Jimi White Productions goes one step beyond just producing your Player Profile DVD. We also will upload your College Recruiting video to your athlete's very own on-line web page. We will create a custom video player with your athletes photo, name, school, position, and size. When you email the coach your video link, your custom video player viewer appears (see photo above) and the coaches can view your entire video on-line with the click of a mouse. This gives coaches a direct link to your video via email. This will double or triple your level of exposure and let more coaches view your recruiting video. There is a one time charge for this service. It is a great way to contact numerous coaches and show them your athlete's talents.

Ask us for details on this important recruiting option.

SEE WHAT OUR CLIENTS HAVE TO SAY ABOUT OUR COLLEGE RECRUITING DVD'S


Numerous athletes have received scholarships with the help of Jimi White Video Productions. Here are just a few of our customer's testimonials.


---
Hi Jimi,

I just wanted to give you an update on Rachel's recruiting process. She has received 8 total offers from Division 1 schools to play basketball, all of which were full rides. Recently she gave her verbal commitment to play ball for Bowling Green State University in Ohio. We received several compliments on the recruiting package and videos you put together for her. That package, especially the video, was instrumental in getting Rachel introduced to the coaching staffs prior to the summer evaluation period at the big AAU tournaments. With all the talent and so many kids at these tournaments for the coaches to evaluate, it was invaluable to have Rachel already on their radar. To have their interest prior to even stepping on the floor was definitely a big advantage. The schools were impressed by the quality of your work. Thank you again.

P.S. On a personal note, the videos you put together of Rachel playing have given our whole family great pleasure. High school goes by so fast, it's a lot of fun to go back and watch and relive those memories. Those are something Rachel can keep for a life time and show her children. Best of luck to you in the future.

Jim Simonovich
Progressive Steel
---
Jimi,
A few weeks ago, one month prior to his senior year in high school, my son committed to a full-ride Division 1 scholarship to Indiana, a Big Ten football program, a fantastic academic school, a beautiful campus and an athletic environment with facilities ranked among the top in the country ... and he did this with a variety of other College offers to consider.

We were NOT on Indiana's radar before May; however, in researching rosters and such, it appeared that Indiana would be in the hunt for a Kicker in the 2009 Class. I decided to take the initiative and send a Highlight DVD. As it found its way into the right hands, there was a sudden flurry of attention. They loved the DVD ... invited us to their summer camp for a workout and the rest is ... well, a Division 1 scholarship and a college education with four years of Saturday excitement!

This wasn't the only time, through the course of recruiting this past few months, that we heard the comment "We love your DVD". All the 'experts' say, "Don't make a big deal of your highlight tape, just get some film together and send it out ... the coaches just want to see the action". Well, I DON'T BUY IT!!

The Highlight DVD you designed and created, from the personalized cover case, custom DVD label through the expert Menu Authoring feature was a distinguished and easy-to-use professional product that coaches were thrilled to evaluate. Coaches in the Big Ten, Big Twelve, PAC 10, SEC, etc. They prefer a product that they can easily capture player information and navigate through and around ... for themselves and to show other coaches. Your product is a genius piece of work!

Your prospective customers should know how considerate you are in working with them in the development of their Highlight DVD. I may have been more detail-oriented than most, but you were patient and focused on the things that I felt were important, yet firm on the aspects of your expertise. Working together, we combined efforts toward a winning product.

Jimi, I was a parent lost in the realm of this whole recruiting world and it all begins with having a product to send out to coaches. I fuddled around for weeks trying to do it myself. Then I found a different local resource that made a valiant attempt, but that Production Company fell short of what I wanted. Finding you was a blessing! Parents of any prospective collegiate athlete needs to know who JIMI WHITE is and what he can do to optimize the exposure to their child's skills.

Thank you very much,
Ron Ewald
Aurora, IL

---
[Jimi] Please know that we are extremely grateful for the professional video you created for Hannah. It was extraordinary, beyond our expectations. The coach at Augustana described it as "one of the best" she's seen and called Hannah within days of receiving it to extend and invitation to join the team. You were such a joy to work with, Jimi. You listened to our suggestions and applied your professional background to produce an excellent production on time. THANK YOU.

Pam Clark Reidenbach
Director, Northern Illinois Center
for Nonprofit Excellence

This following is an email from the head volleyball coach of Augustana College in Augustana, Illinois to Pam about the recently produced recruiting video. The coach had never seen the athlete play volleyball:

Hi Pam,
How are you? I did receive the DVD , it was probably one of the best I have ever seen! Pretty cool graphics and music, I emailed and called Hannah letting her know I received the package last Saturday and I would like to welcome her to Augustana's womens volleyball team.

Jannelle C. Hester
Head Volleyball Coach
Augustana College
Rock Island, Illinois
---
Hi Jimi,

We wanted to e-mail you sooner but it has been a whirlwind the last couple of weeks. We sent out your DVDs right when we received them. Kiley had an unofficial visit with St. Francis College of New York (D-1 ) and Manhattan College also in New York (D-1 ) they were in August. Then she had an official with St. Francis this past week and made her verbal commitment to St. Francis. She really loves it and wanted the stress of all the process off so she could sit back and enjoy her senior year. She loves the school and especially loves the coaches. The post coach is Sue Wicks who played for the WNBA Liberty. The coach really loved your DVD. Thank you so much for your help producing her recruiting DVD, with the recruiting process and your interest and follow up of how she was doing. We are looking forward to spending her last year at home with us and preparing her for the next chapter in her life. Thanks again for the professional recruiting video of her that helped her land a D1 scholarship. I also love watching it. I was glad I was able to keep one to have.

Thank you again for all your patience with me and your professional work that you did for us!!

Donna Grabbe
Mullica Hill, New Jersey
---
Dear Jimi

We just wanted to let you know we received Andrew's highlight DVD's and could not be more thrilled with your work. Coach Knox and Coach Martineck viewed them and shared our sentiments. It is nice to do business with people that follow through with what they say they are going to do every step of the way. Once again thank you and we will keep you updated on Andrew's progress.

Thank you again.
Sherri Brickey
Berlin, Maryland

---
"Jimi White Productions does an outstanding job producing college recruiting highlight videos. I would recommend them to anyone looking to get college exposure."

Chris Sailer
Professional Instructor
National Recruiting Exposure Specialist

www.chrissailerkicking.com

---
"In 2003, my son Joe was a junior at Boylan High School. He knew he wanted to play football at the next level. He received a lot of interest from Division I Colleges. We contacted Jimi White Productions to produce a College Recruiting Video because all of the corresponding colleges wanted to see his films. We sent his College Recruiting Video, produced by Jimi White Productions, to a select few colleges that Joe wanted to attend. Joe received his scholarship from Miami-Ohio and is a starting defensive lineman as of October 2006. Jimi White Productions did a fabulous job showcasing my son with the exceptional sideline coverage. Jimi White's quality resume video and professionalism helped us market Joe successfully."

D. Coniglio Mother of Joe Coniglio, Rockford, IL
---
Jimi, thank you for the Volleyball College Recruiting Video you produced for me this year. I sent the DVD to many different colleges, and visited two of them. Both commented on how they loved the DVD, and neither one had ever seen me play before it. I signed today on a scholarship to Lewis University, and I am very excited to go play there! They are a very good Division 2 school. Thank you very much again for the hard work you put in to make and edit my video! It really paid off!

Faith Watson
Oregon, IL
---
"My daughter needed a college recruiting videos/DVD showing her pitching skills. My home videos and methods were not of the quality that would get any college coaches attention. We turned to Jimi White Productions, who was wonderful to work with. From on-site videotography, through the production to the editing and final delivery, Jimi White's work exceeded our expectations. We highly recommend his services. Thank you Jimi." Heyl Royster Voelker & Allen
Mark J. McClenathan
---
Thank you for the great college recruitment golf video you made for our son, Shaun. The video shots along with photos and background information were exactly what we were looking for to introduce him to perspective schools. Having a professional video to send to interested college coaches was invaluable. We truly believe that your swing video helped Shaun land a Division I golf scholarship to Western Illinois University. John & Pam Donnelly , Loves Park, IL

---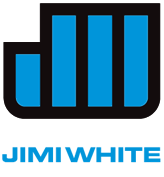 Jimi,
You did an incredible job on Kevin's golf video. We have gotten complements from every Coach we sent them to. Your professionalism and attention to detail made this video stand out against the competition. The video contributed greatly to Kevin attaining his goal and dream of playing D 1 golf, he has been offered a scholarship to play for Eastern Illinois University. A video from Jimi White Productions is a must have for anyone pursuing a scholarship to participate in any college activity.

Ned and Tari Flack, Belvidere, IL
---
My son was very interested in continuing his basketball career after high school. Unfortunately, the city of Rockford is not exactly a magnet for college scouts. The video created by Jimi White Productions was very instrumental in developing interest from two dozen College programs, significant, ongoing pursuit from 4 Universities and a spot on the Concoridia University - Wisconsin basketball team.

Thank you for your professional approach to this project and the quality final product.

Larry Lighthall
Rockford, IL
---
I spoke with a couple of other services and I either wasn't able to speak directly with the videographer and didn't get a feel that my call was important or I didn't get a return call. Definitely, after speaking with Jimi White, I was very impressed. My initial reason for contacting Jimi was to videotape my son's soccer game. I initially decided to hire Jimi because of his enthusiasm and I'm glad I did after I saw the final product. His website did help out a little but I think it was more just from speaking directly with him because he thoroughly answered my questions, gave me detail on what he could do for us and followed through. I always spoke directly with him and we were able to work out the details quickly. Jimi covered a couple of my son's games, took the highlights and combined them into a presentation for college coaches. It also included his athletic resume. Most importantly he showed up as agreed and was on time. I was very impressed on how smooth the scene transitions were and the quality of the video. I highly recommend Jimi White Productions. The college recruiting DVD you produced for Nick helped him achieve his dream of playing soccer at the collegiate level.

Annette Roman
---

January 7, 2011
Jimi White Productions

Dear Jimi,


Approximately one year ago I called you to help me create an explosive video for my son who wanted to pursue a football career in college. You kindly asked me to provide you with a couple of clips and information about my son and you would start immediately. I explained to you that I may not have enough film but would get you more footage over the course of the season.

If I am correct, within a week's timeframe, I came back to you in tears, explaining to you that my son is only 4 games into the season and he had broken his navicular bone in his ankle and is not only out for the season; he needed surgery and his opportunities to play again may not look so bright. We wanted to continue to move forward regardless and what could you do to help us. The way you embraced my son's project, I would have thought you have known him a lifetime, yet I found you on the internet.

I truly want to thank you for your professionalism, your work ethics, your tenacity, your creative style and your kindness in working with me to produce such an outstanding video. I whole heartedly believe that your creation was a large part with my son getting noticed and having the coaching staff at University of Arkansas, (Division 1, Razorbacks) interested in Raymond this year.

Many people can create a video. You provided me with a level of service that many people just can't adhere to. You listened to what was important to me, you gave me ideas and you set the right tone. You met every deadline, you tweaked the video each time I asked, you changed up the music and created effects that really made a difference in getting attention to the right coaches. You never said "I can't do this." You always said, "How about this…" "How does this look…" "What if we try it this way.."

You were worth every cent! I couldn't have had the outcome we had without you. I want you to know that my son has had the most amazing freshman year so far. He is redshirting for the Arkansas Razorbacks. They have made an investment in my son and you can have great pride knowing that you helped with this experience. I believe this year is the first time the Razorbacks have ever been invited to a BCS Bowl. It has been a great experience for my son and he is working hard to live up to the standards a Division 1 team has in store. He has a bright future ahead of him academically and athletically. They are providing everything for Raymond to be successful. I think it is important to thank the people along the way that helped him in his journey.



Thank you!
Please feel free to use Raymond as a reference.
All my best,
Kelly Gervasi
Orinda, CA
---
If you are looking for college recruitment videos sport recruiting videos or high school highlight videos. Jimi White Productions specializes in college recruitment video production and high school highlight videos. When creating our unique college recruitment videos high school highlight videos and Sports Highlight Videos, we will use multiple angled shots to help create a unique college recruitment video for your athlete.
At Jimi White Productions we specialize in high school highlight videos for your college bound athlete. Whether you are looking for Sports Highlight Videos for Volleyball Sports Recruiting Videos, Hockey Sports Recruiting Videos, Football Sports Recruiting Videos, Softball Sports Recruiting Videos, Baseball Sports Recruiting Videos, Soccer Sports Recruiting Videos, Swimming Sports Recruiting Videos, Track and Field Sports Recruiting Videos, Baseball Sports Recruiting Videos or Wrestling Sports Recruiting Videos we create high school highlight videos that suits your needs. For our high school highlight videos we use creative angles to create unique high school highlight videos. With our high school highlight videos and Sports Highlight Videos we capture the emotion and excitement of your athlete excelling at their sport. As seasonsed professionals we have learned what the college coaches look for when watching college recruiting videos and Sports Highlight Videos. We have established a well oiled process for our high school highlight videos, that allow us to create an effective high school highlight videos.
Our high school highlight videos and Sports Highlight Videos are shot with the highest quality sports video production equipment. Our high school highlight videos service utilizes not only top sports video production equipment but our high school highlight videos are made with top of the line professional DVD creation and printing equipment.
At Jimi White Productions we strive to create high quality Sports Highlight Videos and high school highlight videos for your college bound athlete. Our quality Sports Highlight Videos will help set your college bound athlete apart from the other college bound athletes. No matter if you're looking for Volleyball Sports Highlight Videos, Hockey Sports Highlight Videos, Football Sports Highlight Videos, Softball Sports Highlight Videos, Baseball Sports Highlight Videos, Soccer Sports Highlight Videos, Swimming Sports Highlight Videos, Track and Field Sports Highlight Videos, Baseball Sports Highlight Videos or Wrestling Sports Highlight Videos, Jimi White Productions can help get your college bound athlete seen by college coaches. Our experienced specialists recognize that our Sports Highlight Videos will make the difference between your athlete getting into a college for a sports scholarship and the coach choosing someone else. At Jimi White Productions we will take every opportunity to make your Sports Highlight Videos the best it can be made.